6 Jaws Chuck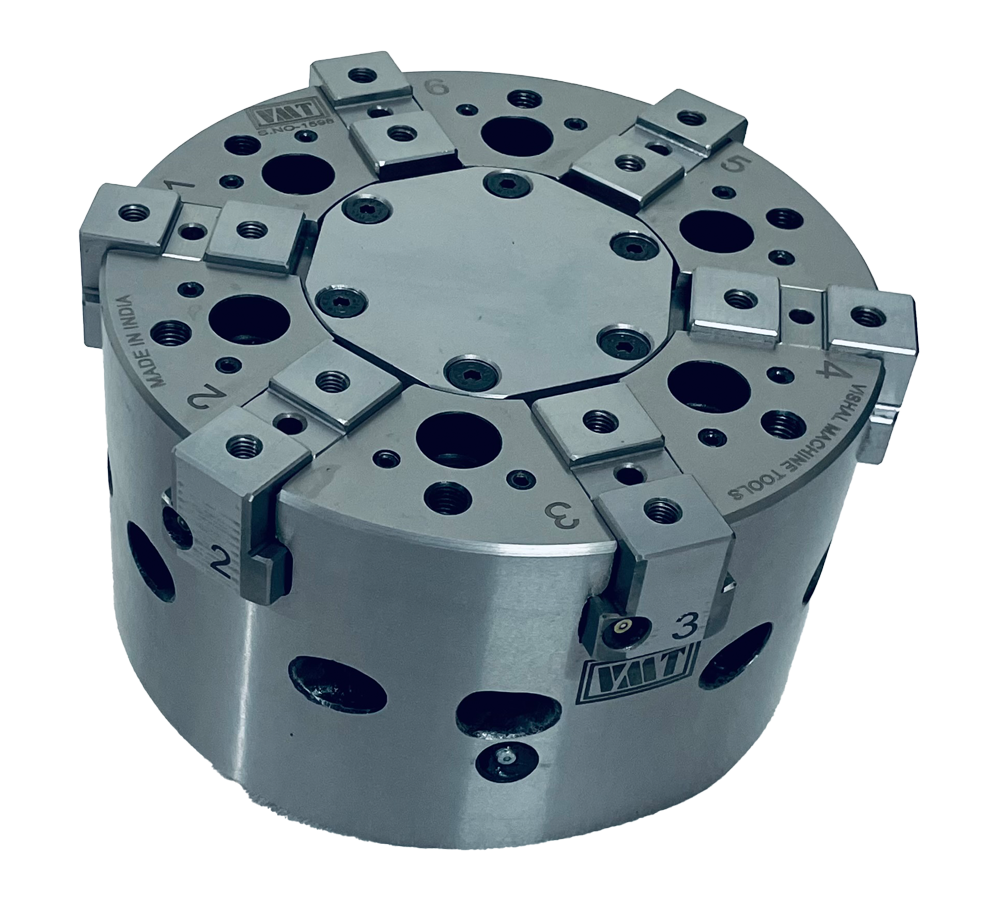 VMT 6 Jaws chuck offer the ability to hold thin wall parts with minimal distortion. This result in minimal distortion to the machined area. If you are machine an internal diameter it will remain round after it is unclamped. Chuck is rotate at high speed with minimal jaws force loss. Coupled with the ability to use highpressure & low Pressure, Optimal roundness can achieved for thin walled components that are easily deformed with normal 3 jaws style chuck.
Sizes are : 200, 250 & 300
---
Four Jaws

- Two Motion Chuck
VMT Four Jaws - Two motion chuck, where two jaws are self-centering and two jaws are independent. These chuck is suitable for block and non uniform shapes.
TECHNICAL DATA
4 Jaws
2 Jaws self center & two jaws independently
Lever style
Closed center
Suitable for square bar and non uniform shape work
8" to 12"
Sizes are : 200, 250 & 300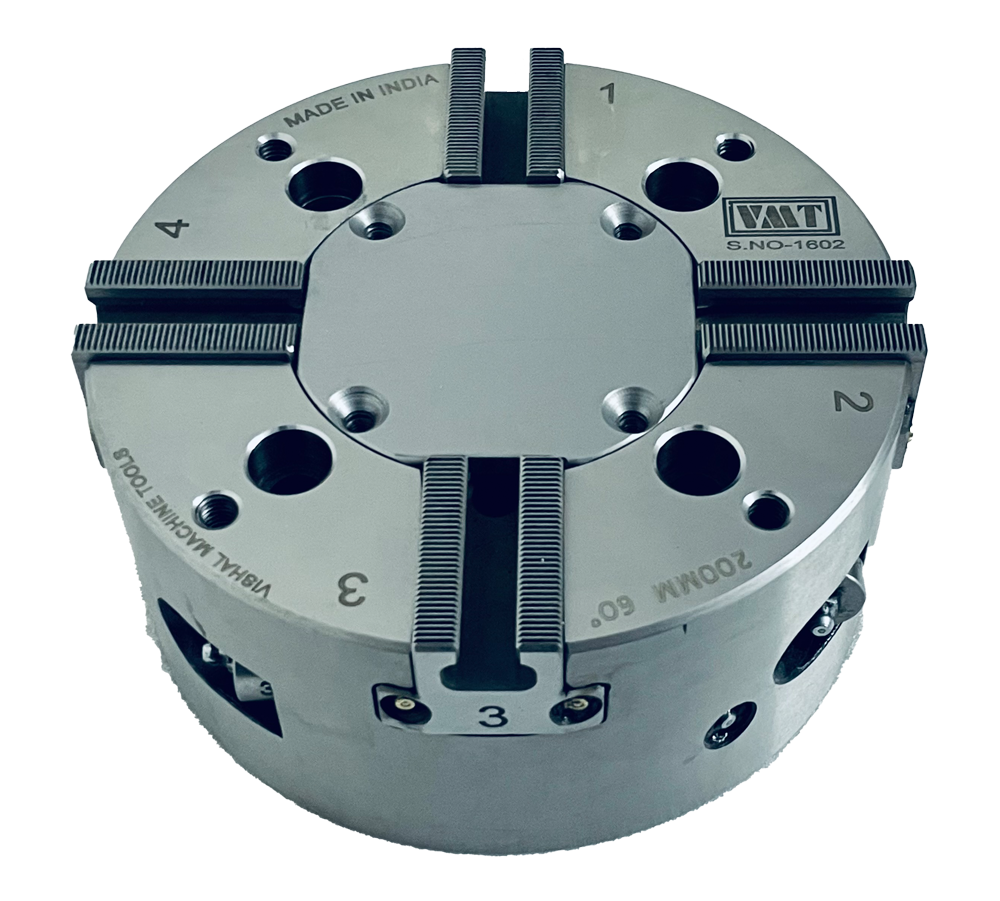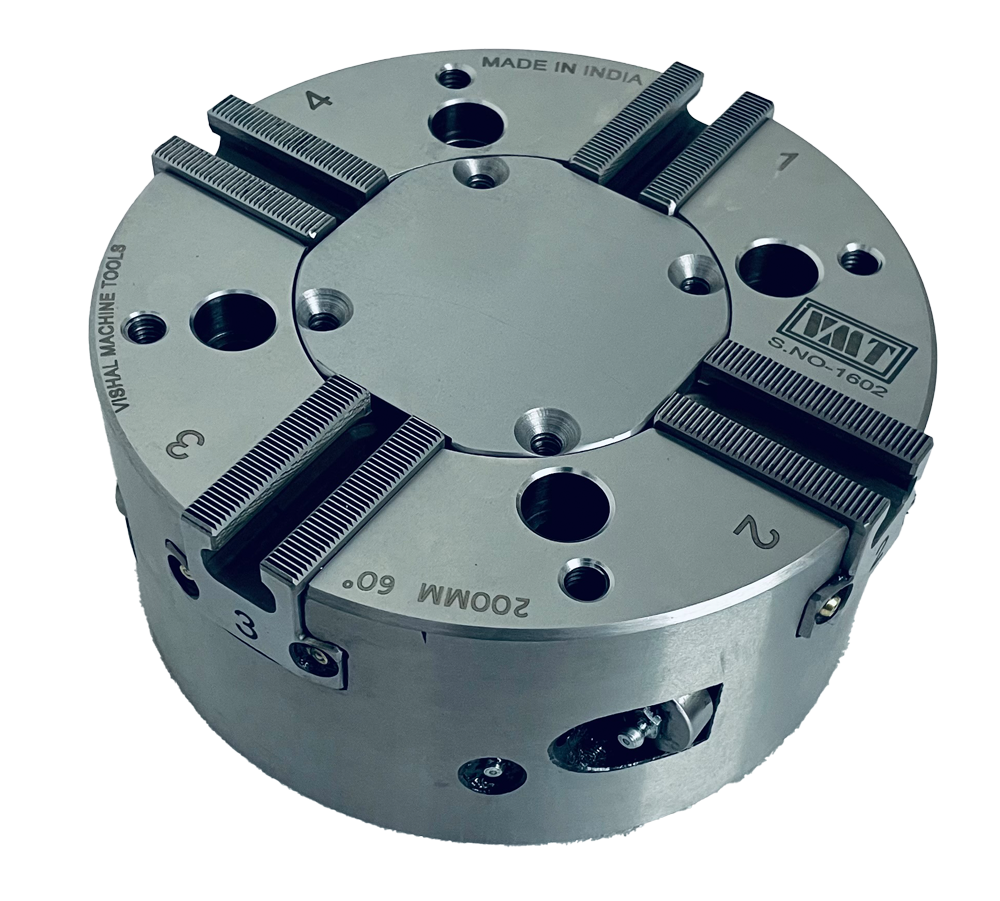 We can produce these products with different diameters, composition, shape according to customer's requirement. If you are interested, Contact Us.!