Pull Down Chuck Manufacturing Company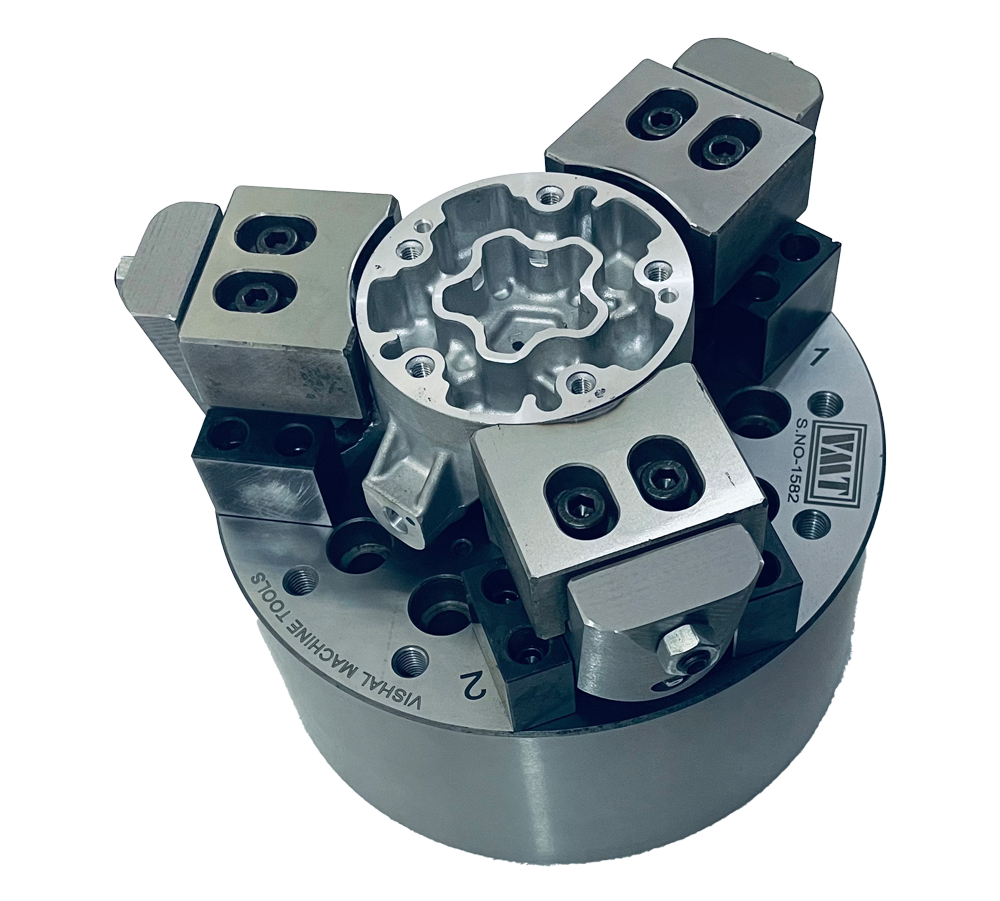 These chucks are designed with performance of pulling clamp. Pull-Down type chuck (PA Type) is inside clamping chuck with completely pulling performace by chucking pins.Chucking pins locating at 3 position can reduce bending stress of clamping the work-piece each other. So,
These chucks are designed with high accuracy of concentricity and strong clamping performance. The squareness and parallelism to standard end surface after machining are every good. As the jaw moving capacity is big, it is easy to fix the work-piece. We are able to design the chuck to meet the requirements from customers. The PA type chuck are being used in many quantity as basic chucks of combination chucks for fitting process of factory automation line.
The chucking pins can be easily changed of the front side.
Availabel Sizes are : 135mm, 165mm, 170mm, 200mm, 250mm, 315mm, 400mm

No of Jaws are 2 & 3 Jaws.
We can produce these products with different diameters, composition, shape according to customer's requirement. If you are interested, Contact Us.!