Pneumatic Rotary Chuck Manufacturer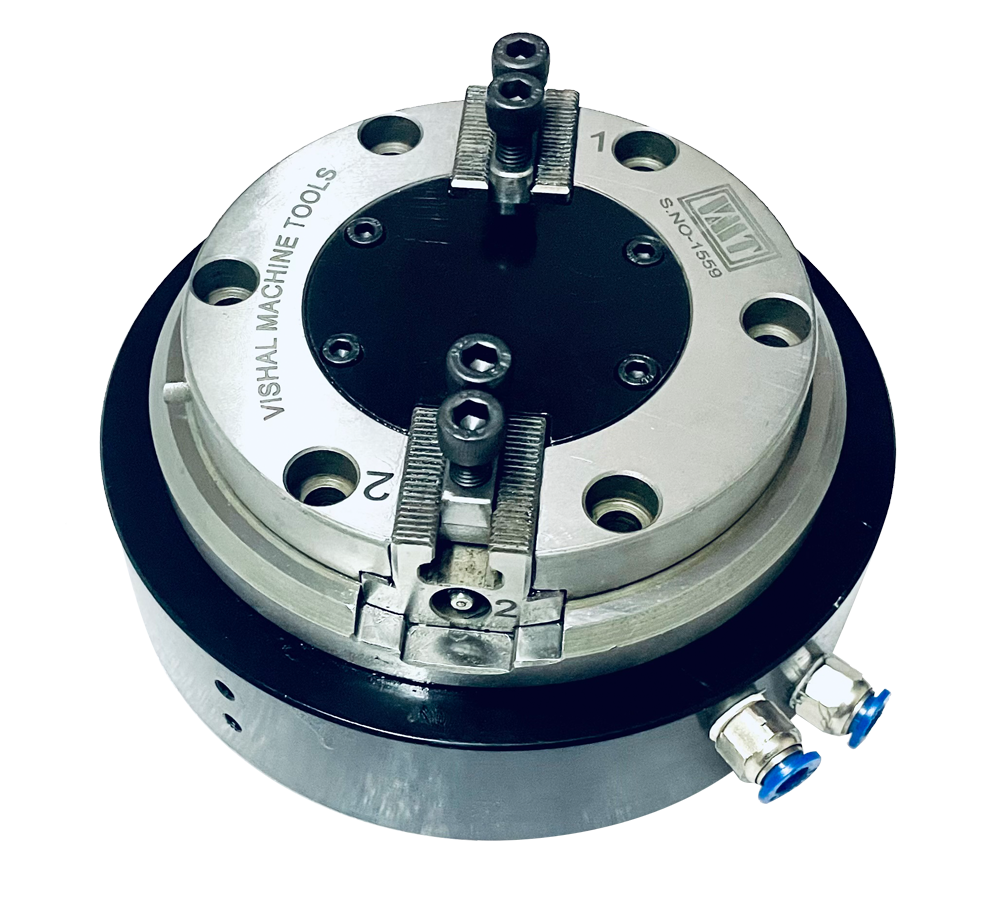 VMT pneumatic rotary chuck is built in cylinder & compact in design. Suitable for light work compatible to hard & soft jaws.
Can be installed on rotary table for indexing machining
Sealed against dust & cutting chips
Case hardened body to assure long chuck life.
Rotating speed maximum 100RPM
Sizes are 100mm to 250mm
No. of Jaws 2 & 3
We can produce these products with different diameters, composition, shape according to customer's requirement. If you are interested, Contact Us.!