Face Clamp Chuck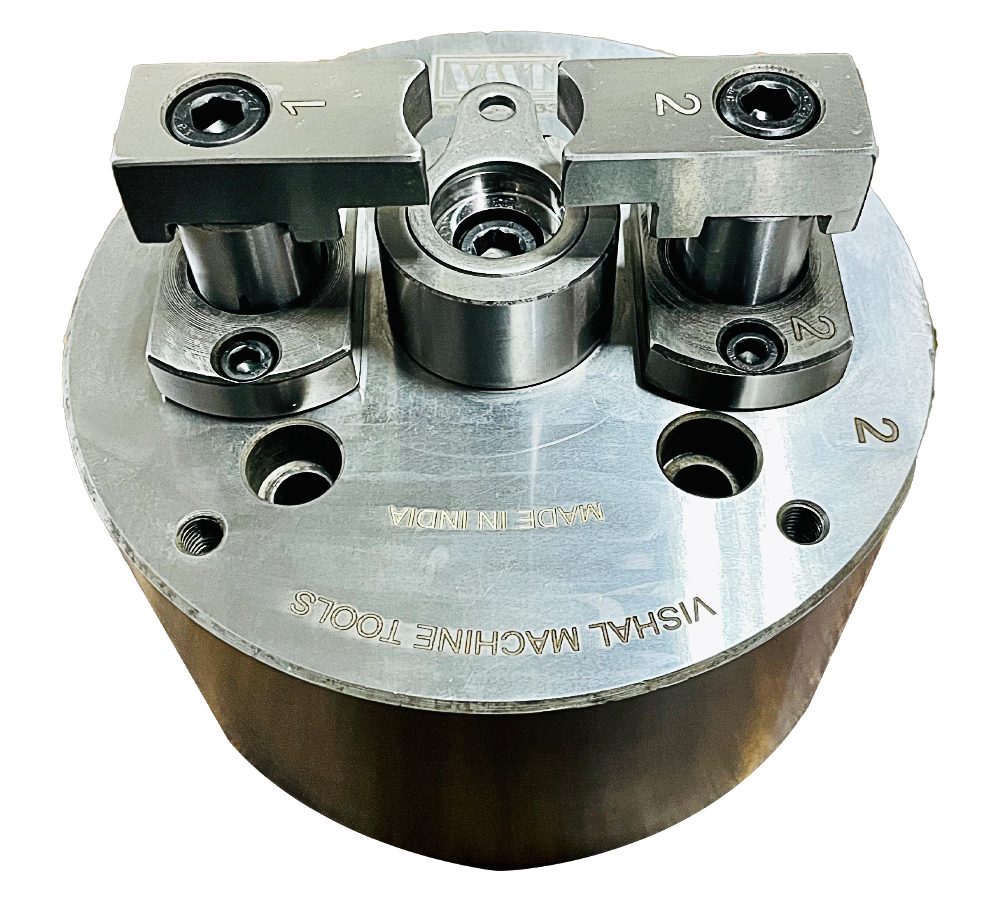 These chucks have been specially designed for machining of components by clamping them on the face. The large swivel angle facilitates easy loading and unloading of the components.
The swiveling jaws are mounted on compensating spider. The modular design enables the length of the arm and height of the jaws to be altered easily. These features impart a lot of flexibility in work holding and also offer versatility at a low cost. All the sliding parts are provided with lubricating nipples and are guarded against swarf and ingress of dirt to ensure a long trouble free life.
Either a pneumatic or a hydraulic cylinder can activate this chuck. While the chuck mounting details depend on the machine spindle, the weight, clamping and overhand details depend upon the component to be machined.
Availabel Sizes are : 135mm, 165mm, 170mm, 200mm, 250mm, 315mm, 400mm

No of Jaws are 2 & 3 Jaws.
We can produce these products with different diameters, composition, shape according to customer's requirement. If you are interested, Contact Us.!