Compensation Chuck Manufacturing Company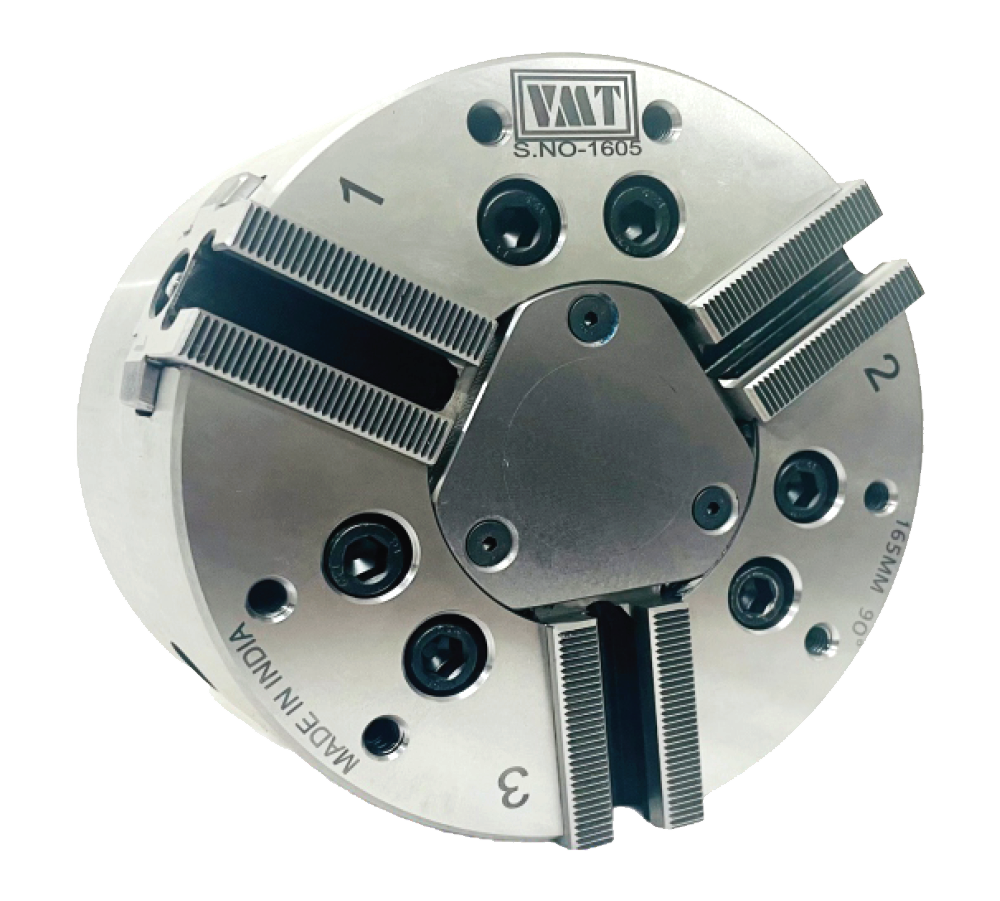 The compensation chuck is designed to allow the jaws to grip a workpiece at equal forces along the workpiece perimeter with respect to both center/boss holes. Two-jaw or three-jaw structure is available. All parts except the actuator are the same with those of the Centralizing type. The compensating-type offers a wide range of chucking, depending on boss and center holes.
Also, this type features excellent cost efficiency and great adaptability to complex-shape cutting and high-load machining, as will as high levels of accuracy and maintainability. In addition, special jaws, fixed center, reference pin, dynamic balance correction, combination design, etc. can be employed according to individual customer requirements in terms of machining accuracy, cutting conditions, and grip shape.
VMT Compensation Chuck has spring loaded center point that locate the part against a chuck mounted part rest & either two or three jaws that are connected as a swivel internal to the chuck so that they can clamp on a surface that is not concentric to the locating center. Compensation chuck is design for machining forging & bar between Center.
These chuck is designed for component which is usually mounted between two center. So you have to mount one side of the components on spring action center on the chuck body & other on tail stock. Mounting on center define the line of center for precision concentricity. The floating wedge is to accommodate & compensate the irregularities in the roundness of the black bar or components.
Available in 2/3/4 jaw's
Availabel Sizes are : 135mm, 165mm, 170mm, 200mm, 250mm, 315mm, 400mm
No of Jaws are 2 & 3 Jaws.
---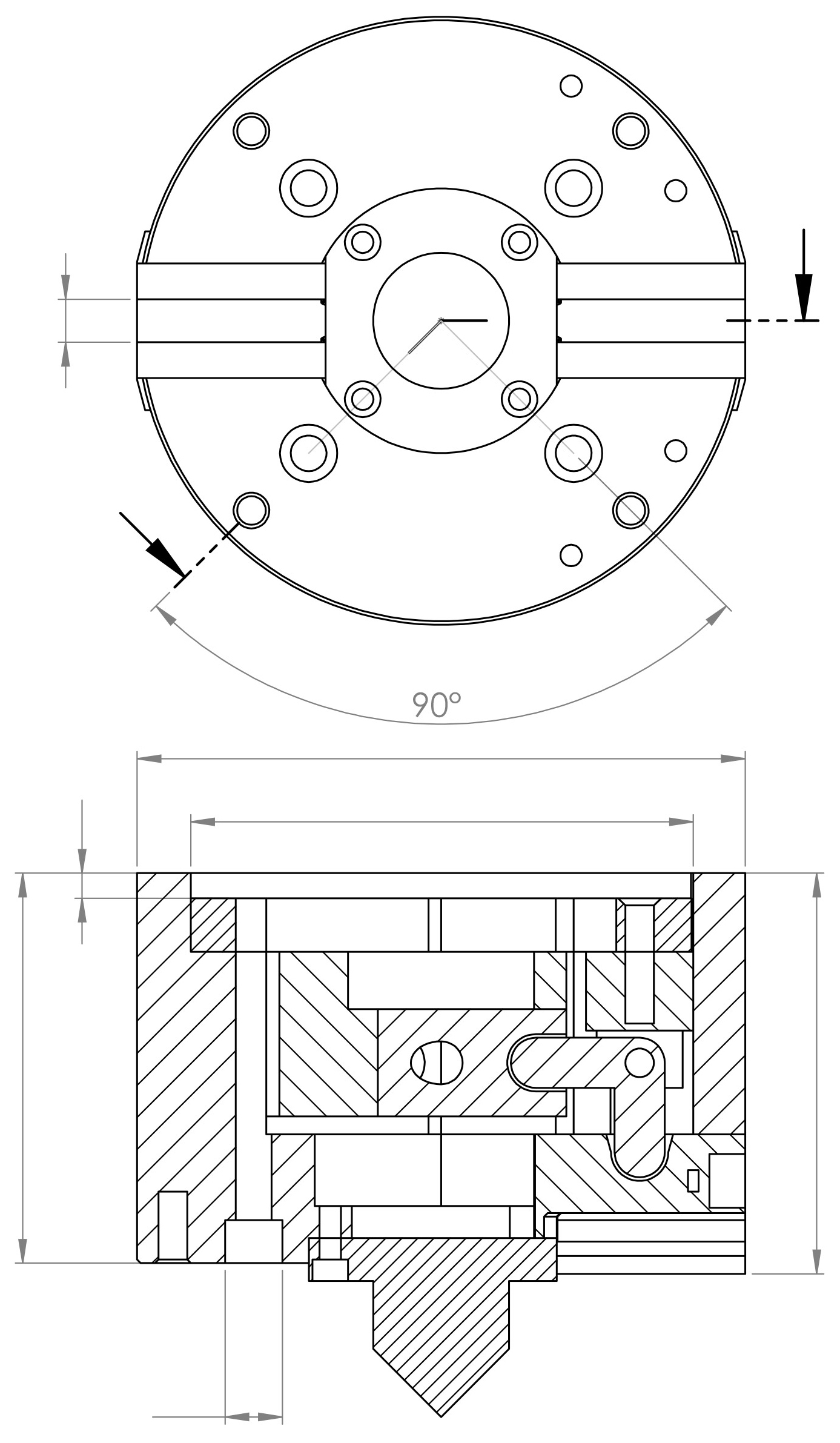 We can produce these products with different diameters, composition, shape according to customer's requirement. If you are interested, Contact Us.!