Stationary Chuck Manufacturer in Faridabad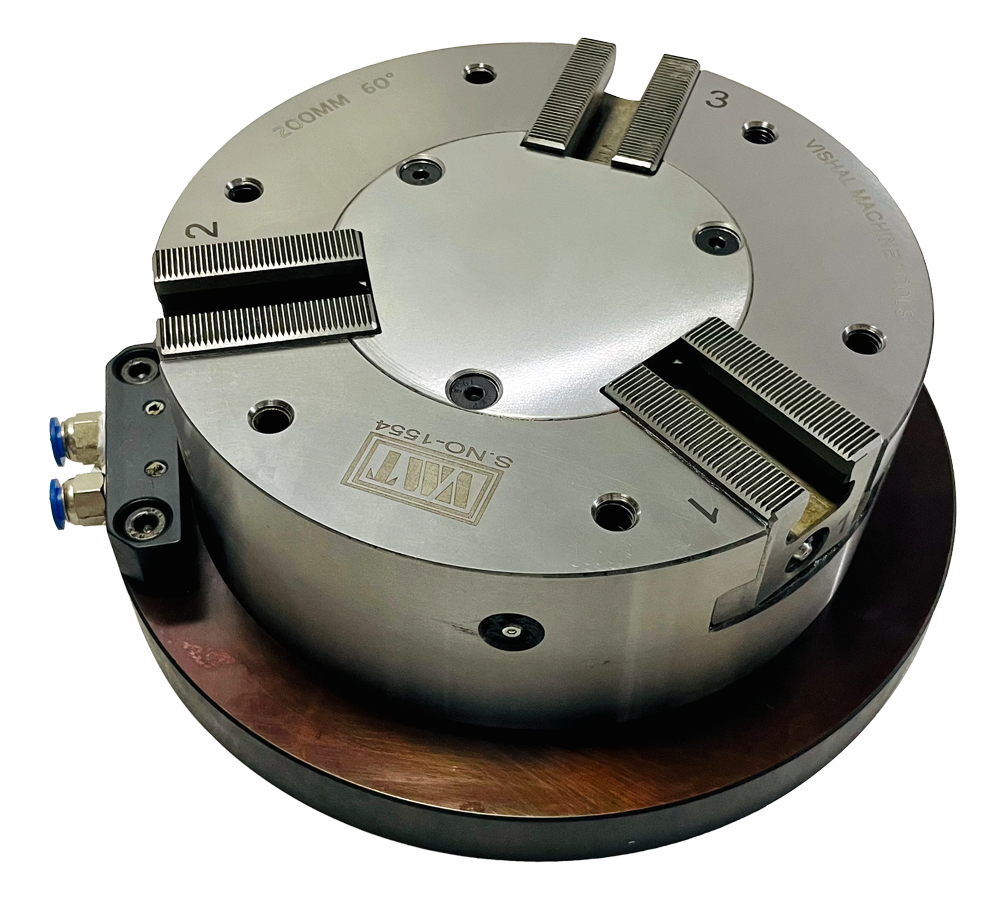 These chucks are exclusively designed for drilling machines, milling machines and vertical CNC machining centers.
VMT, Stationery Chuck for self centering clamping on milling machine, Drilling Machine & Special Machine. The compact construction of these machines provides maximum working space, which allows inspection of components in clamped or unclamped positions. These chucks with a built-in cylinder can be operated pneumatically or hydraulically with a flexibility of using in vertical positions.
While a hand operated direction control valve is provided for actuation ,a foot operated valve is also supplied for operator convenience. The total steel construction of the chuck provides maximum strength and rigidity. The hardened and ground sliding parts ensure wear resistance.
TECHNICAL FEATURES
Compact in design.
Case hardened & body assure a long chuck life.
Quick and efficient chucking.
Concentric gripping of round as well as angular part.
Universal through use of different jaws.
Suitable for use in automated work cycle.
Secure gripping of all types of components.
liCan be used as alternative of manual chucks.
Stationary Power Chuck Sizes are 100mm to 600mm
Stationary Collet Chuck Size are A25, A42, A-60
No. of jaws : 2, 3 and 4
Hydraulic Chuck
Pneumantic Chuck
We can produce these products with different diameters, composition, shape according to customer's requirement. If you are interested, Contact Us.!